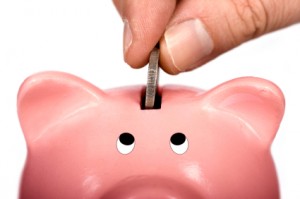 If you've been wondering, "How Much Does a Rehab Counselor Make?" as part of your career consideration, this article will provide you with the information you need. As of May 2010 the average salary for a rehabilitation counselor was $32,350; individuals gaining a Masters degree and certification in rehabilitation counseling can expect to earn higher salaries. Rehab counseling degree programs offer students skills in mental health counseling and the evaluation of the needs of clients.
Description and Benefits Of A Rehab Counseling Degree
Rehab counselors can earn from $30,000 up to more than $70,000 in the U.S. Training and educational opportunities are numerous for people wishing to become rehabilitation counselors. Although Bachelor's programs are available, the majority of employers require a minimum of a Master's degree to gain employment. Counselors obtaining an undergraduate degree in rehabilitation counseling cannot commonly offer as many services as those earning a Master's. Over the course of an undergraduate program a counselor learns how to evaluate the needs of a patient and the skills required to offer counseling. The top school offering an advanced rehab counseling degree program, according to a 2011 poll, was the University of Wisconsin-Madison. Michigan State University was ranked in second position in the poll of colleges offering an accredited program. Other opportunities to obtain an advanced degree include the completion of a rehab counseling degree online, such as that offered by the University of Buffalo.
How Much Does A Rehab Counselor Make?
The completion of a rehab counseling degree is designed to allow an individual to offer counseling to the elderly, injured, and those with mental and developmental disabilities. A rehab counseling salary can range from $30,000 up to $70,000 depending on the education, experience and license obtained by the individual counselor. Salaries can also differ based upon the location and type of jobs in rehab counseling available; counselors working in psychiatric environments can expect to earn around $50,000 with those in vocational occupations expecting an annual salary closer to $30,000. Some states and employers require a counselor to be licensed by a state or national body, such as the Certified Rehabilitation Counselors group. For national accreditation to be awarded it is often required for a rehab counselor to complete an internship of between 2,000 and 3,000 hours. An internship can be completed at any facility offering rehabilitation counseling, such as hospitals, schools, non-profit agencies and prisons. Many rehab counselors earning close to $70,000 per year enter private practice, which usually requires a license or accreditation from a governing body. Hopefully you are now prepared to make a career decision after reading answers to your question of "how much does a rehab counselor make?"